Thank you for thinking about donating a gift to one of our neonatal babies this Christmas.
All babies are special, but babies who need extra support and care after birth will need to stay in a neonatal unit. These babies may have been born early (premature), may be very small (perhaps twins or triplets) or may have be born very sick.
Nothing can prepare a parent for their baby arriving early, and this can be even more heart-wrenching at Christmas time.
Last year we had around 40 premature and poorly tiny babies in our Neonatal unit on Christmas Day, and thanks to the generosity of local people each one of them received a gift. 
This year we are predicating our dedicated nurses and doctors will be caring for a similar number of babies giving them the intensive support they need to help them survive and thrive.
Following the success of our Making Christmas Special campaign over the past four years, we are again asking local people to get involved by buying a small gift for these tiny babies who will be spending their very first Christmas with us and not at home with their new family.
---
Packaging your gifts
We welcome all new gifts, still in their original packaging. Your gifts should be put into a small gift bag which is clearly labelled. By putting items in a gift bag rather than wrapping them, we can ensure that the products are safe and appropriate before passing them on. 
You can find suggestions of what to include, and details of items we cannot accept below.
Labelling your gift bag
Please download the label online (attached below), then write your own personal message and attach it to your gift. 
> FOUR MINI CHRISTMAS GIFT TAGS (on one A4 sheet) – Neonatal babies Campaign
---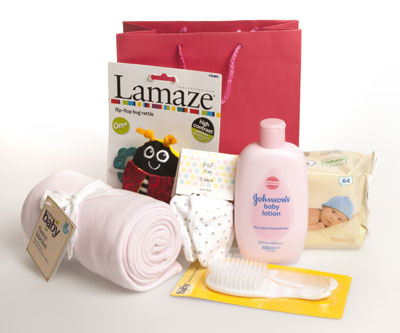 Ideas for gifts you can donate 
You might like to use the list below as a guide to choosing a gift for one of these very small newborns.
Baby bibs

Baby rattles (small)

Socks and mittens

Hooded towels/ robes for babies

Baby brush and comb sets

Baby wipes

Baby cardigans (knitted NOT crochet)

Cot mobiles

Cot blankets

Small cot toys

Baby shampoo / hair conditioner, other baby toiletries

Small soft toys (would need to be suitable for very young infants)
PLEASE DO NOT GIFT TALCUM POWDER
Things we cannot accept
To prevent infection, we will only be able to accept new items in their original packaging and gifts placed in a gift bag and not wrapped in paper.  
You can leave presents at the main receptions at our three hospitals – the Leicester General, Royal Infirmary and Glenfield Hospital, as well as at the Kensington Maternity Building at the Royal Infirmary or the Maternity Unit Reception at the General.
If you have any questions, please email: communications@uhl-tr.nhs.uk
If you wish to advertise this Neonate Christmas appeal please download and print this poster.
---